What They Are Saying On Google
Hoovy
Good service team and relatively good pricing on parts. He gave me practical advice on troubleshooting my wall clock and solid me parts to repair it. Much appreciated!
Laura & Amanda Jean
Absolutely beautiful & charming shop with outstanding customer service. Craig & Jesse are extremely knowledgeable and a pleasure to work with. Their inventory is vast & varied – There's something for anyone's budget or style preference. I especially admire the antique grandfather & mantel clocks and was amazed to see some were hundreds of years old! The family-owned shop is also top-notch when it comes to repairs & servicing. Whether you are local or traveling to the area, the shop is a must-see!
Janet Maass Fitz
Knowledgable and skillful clock repair with outstanding customer service!
Phil Lapp
They did an exceptional job fixing this antique clock from the turn of the century, they were very patient and their professionalism is second to none.
David Bergman
Great service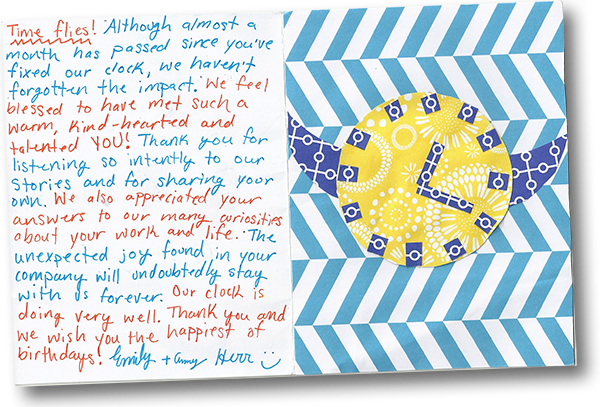 What They Are Saying On Facebook
Bill Heagy Sr.
Professional service ~ They know their stuff and had the parts on hand to fix what we needed. Very nice store and prices are very reasonable. Showroom is inviting when you walk in and the display is impressive. A must stop shop while you are in New Holland ~
Kevin D. Deckman
They have been servicing my grandfather clock for many years and have always provided excellent, dependable service at a reasonable price. It's fun to stop by and look at all the clocks in the store, which is in a historic building.
Mary Ellen O'Connor
Sales and service are the best in the business!! Great assortment to pick from. Consider checking them out if you are looking for a great gift idea, or something special to spruce up a room.
Jennifer Strouse Moorehead
We have bought several clocks from Hicks Clock Shoppe over the years. My husband bought me a wonderful mantle clock that has a wonderful tone as well as a Grandmother's clock and a couple wall clocks. They know their clocks and are very skilled with repairs.