We Specialize In Tall Case Clock Repair And Restoration
We do not work on small clocks
( such as wall hanging clocks, mantle/shelf clocks,
or watches).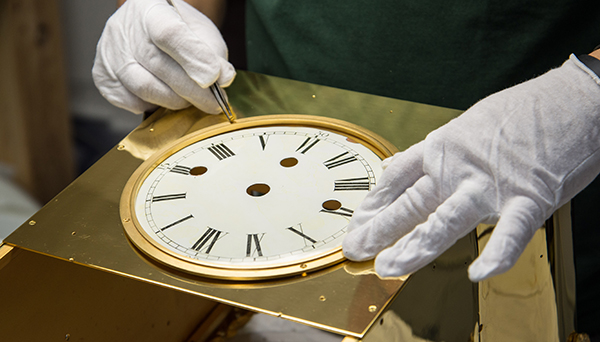 We have over 25 years of experience in repairing and restoration of grandfather clocks. We can inspect and examine your tall case clock during a scheduled home visit to determine whether your clock needs modest repair or more extensive restoration or rebuilding. We perform work on all movements, dials, and cases, replace or remake missing or broken parts, and skillfully perform all other aspects of repair and restoration. Fast, reliable & knowledgeable service – you can trust your valued antique to us.
Grandfather Clocks Sales
We also have a good selection of Cuckoo Clocks as well as fine antique floor clocks, mantle and shelf clocks for sale in our store.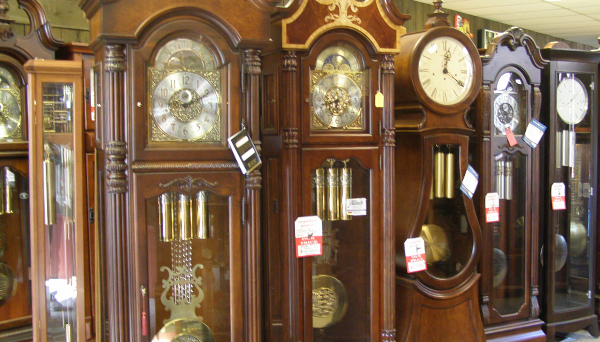 We are authorized dealers of Howard Miller, Ridgeway, and Hermle grandfather clocks. You can shop at our showroom in New Holland, Pennsylvania, or shop at our online store. We have up to 40 new grandfather clocks in our showroom plus a large selection of wall clocks, mantel clocks, and antique clocks. Shop our online store with over 240 of the finest Grandfather clock models in the world. We consistently beat online competitors by at least 10%. Shipping and delivery of new grandfather clock purchases are free anywhere in the US and Canada.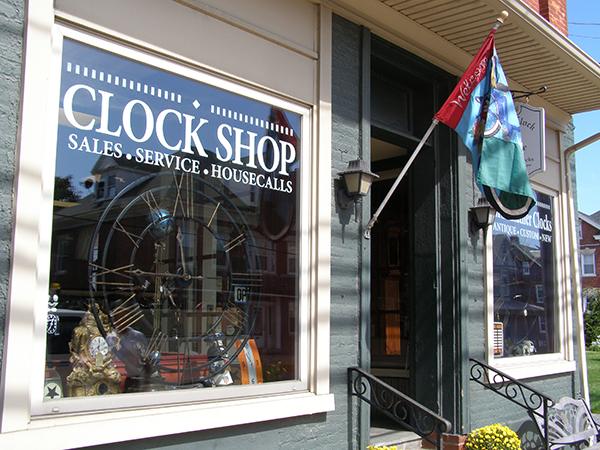 Whether you're a clock collector fascinated by the wonder of mechanical movement or appreciate the unique beauty of handcrafted clocks with intricate detailing, you'll find something to love at Hicks' Clock Shoppe!
Since 1995, we've shared our passion for clocks with customers from all across the country. We have over 100 handcrafted clocks on display in our retail showroom in historic downtown New Holland, PA. We also sell grandfather clocks on this website.
Browse our gallery of quality grandfather clocks from majestic grandfather clock models to unique and elegant modern floor clocks and everything in between! They're all here at Hicks' Clock Shoppe – your home for handcrafted quality that truly stands the test of time!